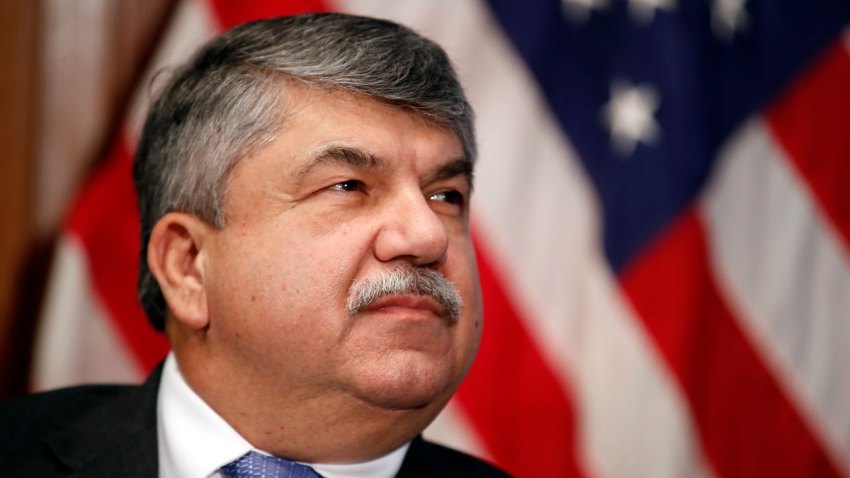 The nation's top union leader, AFL-CIO President Richard Trumka, said Wednesday that a political realignment of union members heading to the GOP won't happen because of the "racists" and "Wall Streeters" in the White House, NBC News reported.
"There's not going to be a realignment," Trumka said at a breakfast organized by the Christian Science Monitor.
Despite not supporting Trump in last year's presidential election, Trumka and other union leaders saw common ground with the president's populist, pro-worker rhetoric on the campaign trail.
For Trumka, that has completely faded.
"You had two factions in the White House. You had one faction that actually had some of the policies that we would have supported on trade and on infrastructure —but they turned out to be racist," Trumka said.
"And on the other hand," he continued, "you had people who weren't racist, but they were Wall Streeters. And the Wall Streeters began to dominate the administration and have moved [Trump's] agenda back to everything he fought against in the election."
Copyright AP - Associated Press