Every year Boston Marathon Bombing survivor Heather Abbott hosts a watch party at the finish line.
A spot to cheer on the runners who are raising money to help other amputees. But that also brings Abbott back to the place that forever changed her life.
"When I lost my leg, some of the questions I had when I was sitting in the hospital bed, were things like, 'what kind of shoes am I going to be able to wear? What kind of clothes will I wear?' They were kind of silly questions to ask at the time, but they were a big deal to me," Abbott said. The world embraced Abbott and the 16 other survivors who lost limbs.
But the Rhode Island native quickly realized that type of support did not exist for other amputees. So a year after the bombings, she started the Heather Abbott Foundation.
"For me, I think it just helps me to make sense out of what happened, you know, a senseless act."
In the past 10 years, the Heather Abbott Foundation has helped dozens of people.
There's Kendra Cucino-D'Allesandro who was in a motorcycle crash with her husband in 2021 and felt hopeless.
"That first year, it killed me. It was a lot of ups and downs and emotions," Cucino-D'Allesandro said. The active wife and mom wanted a cosmetic prosthetic to feel less self-conscious and didn't think that was possible until she met Heather.
"That woman has turned my whole perspective on prosthetics and limb loss right around," Cucino-D'Allesandro said.
These are expensive prosthetics that insurance companies consider luxuries and don't cover. But the Heather Abbott Foundation has raised enough money to already help roughly four dozen people, including Kori Tickel who was in a lawn mower accident as a toddler.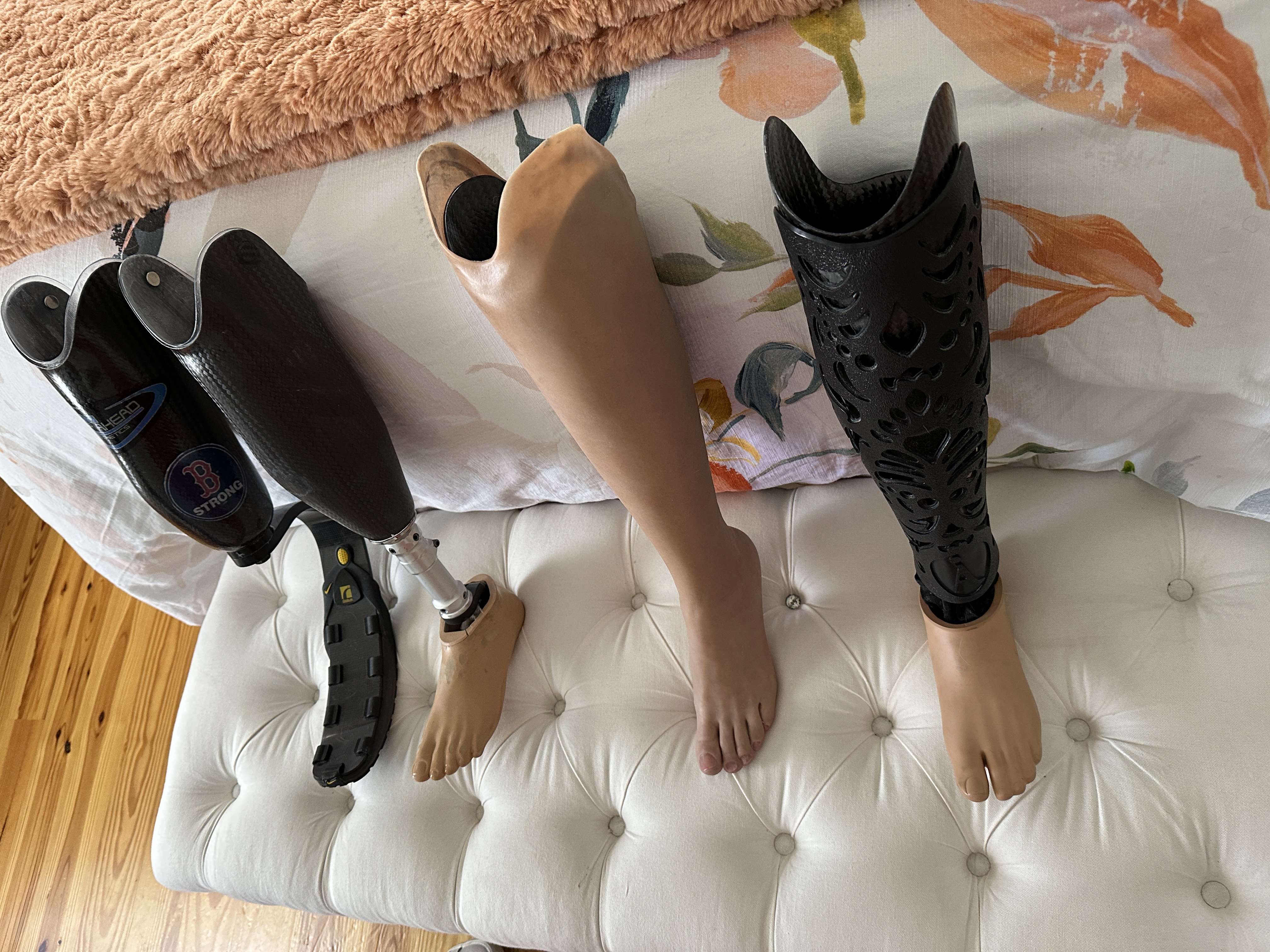 "Sometimes I just like wonder why it had to happen to me," said the now 16-year-old. But a running blade means Kori can play volleyball. "It allows me to run more normal as if I have two legs," Kori said.
There's Savanah, who Abbott said had a simple dream: "All she wanted to do was wear high heels to her prom."
And Vidal who questioned being able to live independently. "I went on to see videos of him learning how to drive a car," Abbott recalled.
For Stefanie Schaffer, she got a life-changing microprocessor knee.
"With my spinal cord injury, I would have just fallen onto the floor if I had tried to stand or that because you need very strong muscle control with those different knees."
The double amputee has had a long recovery since a tour boat explosion during a family vacation in the Bahamas.
Stefanie said Abbott changed her life.
"This first glimpse of, you know, this beautiful woman as an amputee, it gave me was that, yeah, my legs were gone, but there were these tools to look like myself and feel like myself."
Abbott turned trauma into inspiration but still gives herself the grace to accept there are obstacles she won't easily overcome.
"One of the things that's really hard for me is the beach. I used to love a beach. I live in Newport, right on the water. And not only is it just difficult to maneuver around on the sand but people are looking at me and noticing my prosthetic. And it's just it really reminds me of my limitations."
But purpose continues to push her forward, bringing her back every year to the Boston Marathon. Now it's become an annual, triumphant walk across the finish line.
"I've had a lot of positive things happen in the last 10 years. I'm proud of the accomplishments I've had. I'm most proud of the number of lives we've been able to touch."
This year, the Heather Abbott Foundation is teaming up with a Danish company, Levitate, to get amputees more cost-efficient running blades. It's an initiative will mean the foundation can help roughly 50 patients a year.