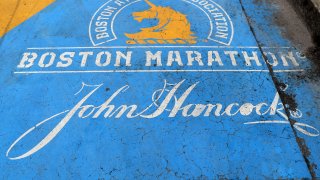 Athletes may have just run the Boston Marathon less than a month ago, but it's already time to register for the next one.
Registration opened for the 2022 race, the 126th running of the Boston Marathon, on Monday, and it will be open through 5 p.m. Friday, the Boston Athletic Association announced.
See the standards for qualifying here.
In 2022, all 30,000 runners will have to be vaccinated.
This year's marathon was run in October for the first time -- moved because of the coronavirus pandemic -- and with a smaller field of 20,000 people.
Proof of vaccination will be required by bib pick-up on Friday, April 15. Medical exemption requests will be reviewed on an individual basis.