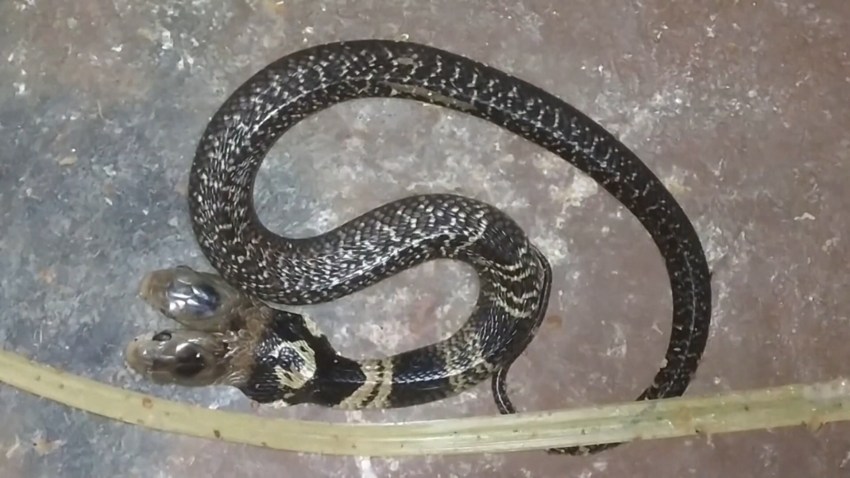 A 14-inch-long cobra with two heads strayed into a village in Mindapore City causing quite a stir.
Visitors to the Tennessee Aquarium may be shocked to learn that an electric eel named Miguel Wattson is lighting up a Christmas tree. A special system connected to Miguel's tank enables his shocks to power strands of lights on a nearby tree, according to a news release. Miguel releases low-voltage blips of electricity when he is trying to find

Thanksgiving came early in a New York City subway train. The holiday isn't until Thursday but plates with turkey, mash potatoes and cranberry sauce were being fixed on the Brooklyn-bound L train, delighting commuters who stepped onto the train Sunday night.