As we turn the calendar to March, our sun angle has the same intensity as it does in October. As a result it can snow during the day, like it is today, and road surfaces remain wet.
Tuesday we measured 45 degrees for a pavement temperature right outside our studios in Needham Heights. The air temperature at the time was 32 degrees, and it was indeed snowing, but that snow had no chance of sticking.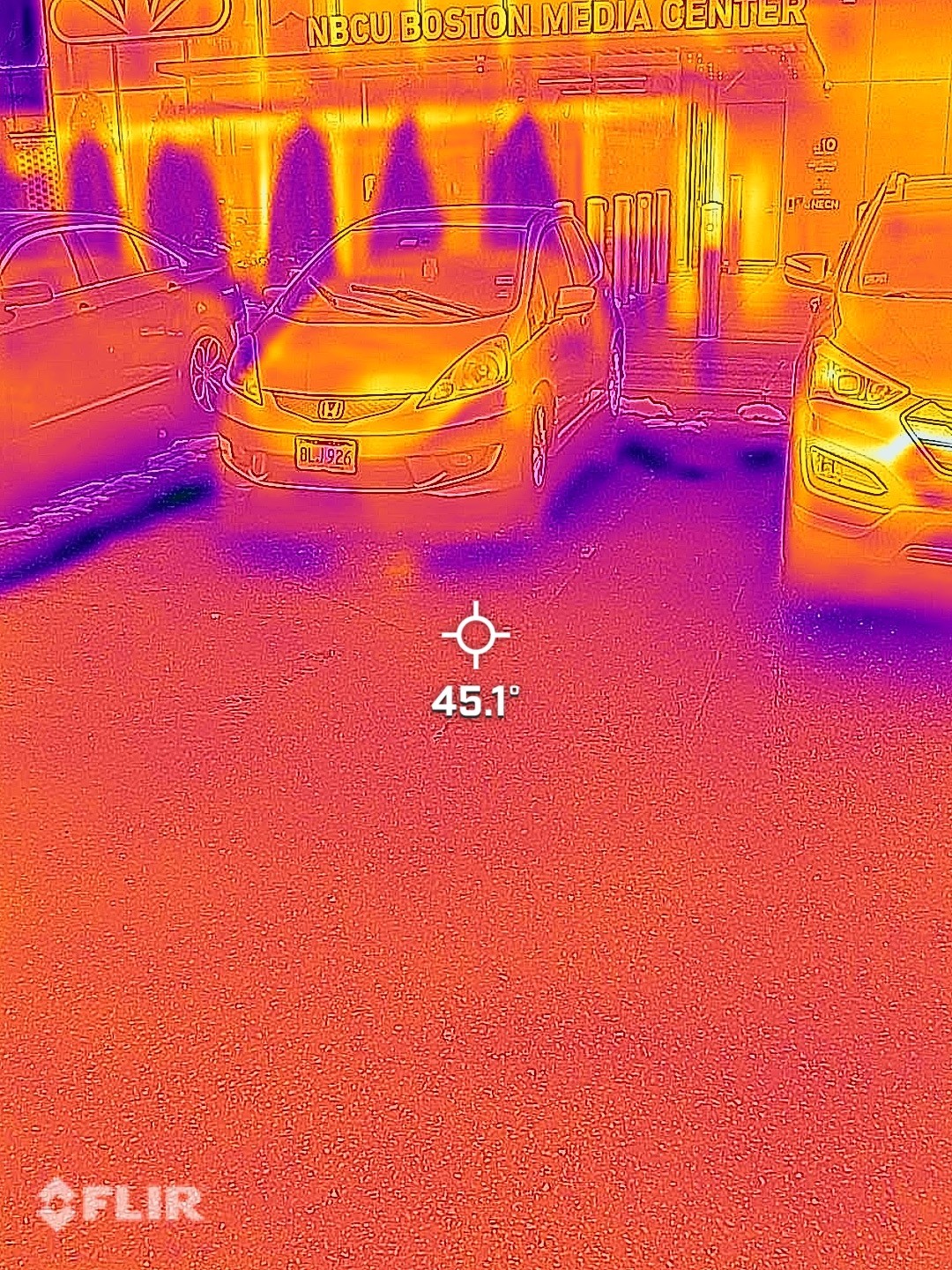 Next storm moves in Friday
As we look forward to our next storm later on Friday, the sun angle won't factor into our chance for accumulating snow. The storm looks to start as all snow just beyond sundown. Throughout the evening, snow will quick accumulate on all surfaces. Most spots will be at or below freezing, and this will allow for slippery road conditions. Around midnight, sleet begins to mix in across the Cape, Islands, and even up towards Boston. A quick flip to rain is likely, for areas South of the Mass Pike by 2 a.m. on Saturday. The warm air continues North overnight, but spots along Rt. 2 and certainly along the Massachusetts, New Hampshire border we could see as much as 6 inches of snowfall before the flip to rain and sleet.
The warm air likely holds along the border between the two states, and a significant snowstorm develops for interior parts of the New Hampshire seacoast. There will likely be changes in the forecast between now and Friday, but the First Alert Team will update you on this storm throughout the week.