The region braces for the arrival of Tropical Storm Elsa, with tropical storm warnings in place. (See images of how the region will be impacted below.)
Elsa's circulation will track across Connecticut and the I-95 Corridor during the morning and early afternoon. Steady rain will begin during the early morning. Flooding rains may exceed 3 inches across Connecticut and west-central Massachusetts.
Winds will pick-up mid-morning Thursday, with strong southeast winds gusting 55 to 60 mph across the Cape and Islands. North of the circulation, winds won't be as powerful.
Offshore, waves will build 3 to 5 feet along the coast tomorrow afternoon, 7 to 12 feet farther offshore.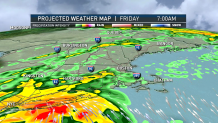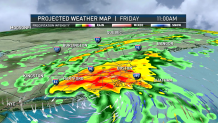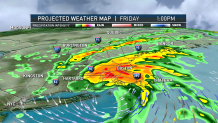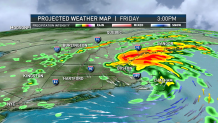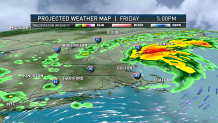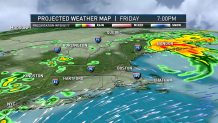 As Elsa pulls away from New England Saturday, a Bermuda high will continue to pump tropical air into the region. This will result in showers daily through the beginning of next week.
Temperatures will slowly build through the 70s on the exclusive First Alert Weather 10-Day Forecast on NBC10 Boston and NECN.