Jeff Saperstone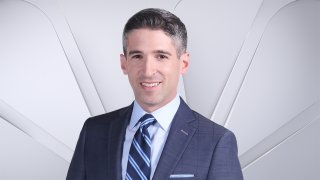 Jeff Saperstone joined NBC10 Boston and NECN as a weekend anchor and reporter in May of 2014.
You can watch Jeff co-anchor weekend mornings on NBC10 Boston and see his reports during the week on NBC10 Boston Today.
Jeff has been nominated for two New England Emmy Awards and has been recognized as best on air personality by the Massachusetts Broadcasters Association.
Since joining NBC10 Boston, Jeff has covered several big events, including the Patriots most recent trip to the Super Bowl in Atlanta in 2019. He's also field anchored the U.S. Open in Brookline, Boston Marathon, the AFC Championship game, the Red Sox home opener and Sail Boston in 2017.
Jeff has also travelled to cover several big news stories, including Pope Francis' historic visit to the United States, the Pulse nightclub shooting in Orlando and the attack at a Congressional baseball practice in Virginia. His reporting has taken him to all corners of New England as well.
Prior to Boston, Jeff worked at NBC Connecticut, where he was the station's political reporter and fill-in anchor. His reporting was an integral part of the station's Peabody Award winning coverage from 2012.
Before joining the Connecticut news station, Jeff spent seven years in Albany, New York, where he was a general assignment reporter and weekend anchor. His reporting was recognized by the Associated Press for an in-depth story about a specialized team of firefighters.
Jeff received his bachelor's degree in broadcast journalism from Ithaca College and the Roy H. Park School of Communications.