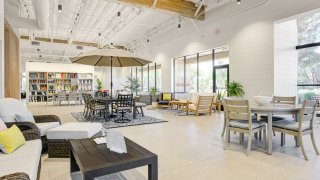 Jay Dillon didn't leave much to chance when scouting the first Boston-area location for his outdoor furniture store, Yardbird. He emailed 20 Boston-area shoppers who'd bought from Yardbird online. Some he had additional conversations with over the phone.
"We're looking between two different areas in Boston: which one would you want?" Dillon said he told them. "Which one would you be more likely to drive to?"
The answer, he found out, was Framingham, in a long-vacant former mattress store on Route 9, just down the road from the Natick Mall and Shoppers World, which anchor the main shopping hub for MetroWest.
"It became pretty clear, fairly quickly, that was the best first place for us to put a store," Dillon said.
The store, expected to open as soon as this week, will be Yardbird's 15th. Its stores typically span about 3,000 square feet, and the Framingham location at 100 Worcester Road will be roughly 4,000 square feet.
Copyright Boston Business Journal