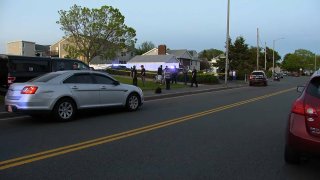 A 17-year-old is in critical condition after being stabbed in a fight in Revere, Massachusetts.
State police say they were called to Eliot Circle near Revere Beach around 7:45 p.m. Wednesday for a fight between two groups of youths.
The victim, an East Boston boy, was found with serious injuries.
The teen is being treated at Massachusetts General Hospital.
No arrests have been made, police said Wednesday night.