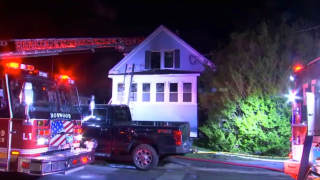 An overnight fire tore through a home in Norwood, Massachusetts on Monday.
Fire crews responded to the home on Rock Street around 2:30a.m. and found the home engulfed in flames. Firefighters were able to knock down the 2-alarm fire.
No one was hurt in the blaze, according to the Norwood Fire Department.
No were on the cause of the fire.