Bianca Beltrán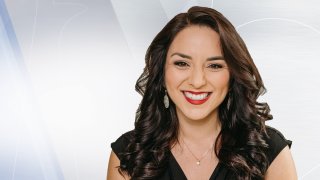 Bianca Beltrán joined NBC10 Boston, NECN and Telemundo Boston in January 2022 as a bilingual reporter.
Bianca has served English and Spanish-speaking communities in Kansas City, Missouri (KMBC), Salinas, California (KSBW), and at Univision-affiliate stations (KPMR and KSMS) along California's Central Coast. While at KSBW, she also anchored the weekend morning show.
She has reported on major events across the country — from wildfires in California to destructive storms in the Midwest — and received an Emmy nomination for her coverage of the 2020 protests against police brutality. She is passionate about probing difficult issues, such as incarceration and immigration. Through her reporting, she endeavors to bring attention to the most serious challenges we face — along with their potential solutions.
Bianca grew up among the strawberry fields of Oxnard, California. She graduated from the University of California, Santa Barbara, with a degree in film and media studies.
She enjoys exploring new hobbies and learning niche skills. She has two cats who are an endless source of entertainment and affection.