Oscar Margain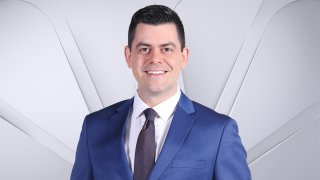 Oscar Margain is a multilingual, multimedia journalist whose stories have taken him from the U.S.-Mexico border to China and back.
Margain enters his ninth year in television and digital news media. He returns from China after two years working as a multimedia editor for China Media Group where he helped vet and polish news stories slated for online publishing in the network's New Media department. He also reported on a variety of cultural and social issues, and hosted multiple social media livestreams from across the country.
During his time in China, Margain freelanced for Univision, filing stories on the outbreak of the COVID-19 pandemic, reporting from Beijing for Spanish-language audiences in the U.S.
He spent the first seven years of his journalism career at the Texas-Mexico border prior to his stint in Asia, covering major national interest stories, including the immigration crisis, the border wall, the drug war and U.S.-Mexico trade issues.
Margain served as TEGNA's southwest border correspondent from 2016 to 2019 based out of the KENS 5 San Antonio station in Texas, contributing to the company's 50-plus news affiliates.
His formative years were in the Texas Rio Grande Valley where he worked as a bilingual TV reporter and anchor for the local Fox, Univision and Telemundo news stations from 2013 to 2016, with a brief role as a photojournalist at KRGV, the ABC station in Weslaco in 2011.
His work at the U.S.-Mexico border has earned him four regional Emmy awards, two Texas Associated Press awards, two Houston Press Club awards, and a regional Edward R. Murrow.
Margain graduated from the University of Texas Rio Grande Valley with a bachelor's degree in mass communication and in French language studies, with a focus in global security studies and Spanish.
The Monterrey, Mexico, native will serve as a general assignments reporter for Boston's NBC and Telemundo stations.