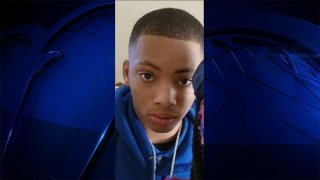 Police in Boston are looking for a missing teenager last seen leaving his home Saturday afternoon.
The Boston Police Department said 13-year-old Jahmari Norwood was reported missing around 6 p.m. Sunday.
No one has seen Norwood since 3 p.m. Saturday on Magnolia Street.
Norwood is described as being a light-skinned Black male who is about 5'4 with a skinny build, police say.
When he was last seen, Norwood was wearing a black sweatshirt, black sweatpants and Nike sneakers with black, green and white.
Police add that Norwood is known to frequent the South Bay shopping center in Dorchester, a Burger King on Columbia Road and Devon Street.
Anyone with information is asked to call 617-343-4275 or dial 911.