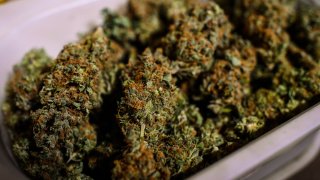 Big changes could be coming to the state's fast-growing cannabis industry as the Massachusetts Cannabis Control Commission kicks off a period of regulatory review this week.
The commission has three main priorities as it looks to update rules regulating the $4 billion industry: host community agreements, municipal equity policies and social consumption.
Commissioner Nurys Camargo anticipates the commission will discuss regulatory changes around these key issues for the next four or five months. Following those discussions, the commission will open the policies up for a required public comment period before they are finalized. The rules around host community agreements and municipal equity policies must be finalized by Nov. 9, according to state law, while social consumption has a looser timeline.
Here's the background on each of those issues, as well as other ones under consideration, and why the commission is giving them another look.
Copyright Boston Business Journal