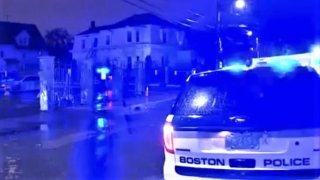 Two people are in the hospital after a double shooting broke out around 12:30 a.m. Monday in Allston, Boston Police said.
Boston EMS took one person from the scene of the shooting on Linden Street to a nearby hospital shortly after midnight. The other person self-transported to the hospital. Both have injuries that are not believed to be life-threatening.
No further information was immediately available.