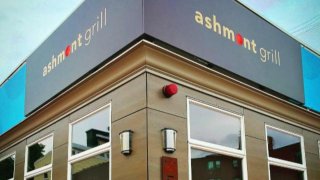 [This story first appeared on Boston Restaurant Talk.]
A popular neighborhood restaurant is shutting down after being in business for nearly 20 years.
According to an article from The Boston Globe, Ashmont Grill in Dorchester is closing its doors, with Chris Douglass--who is the chef and owner of the Talbot Avenue spot--saying that "We have had a great run...and we are ready for new things." Ashmont Grill, which first opened in 2005, has been known for its comfort food, New American fare, and cocktails, along with its shaded back patio complete with a fire pit. Douglass does say that Tavolo, an Italian restaurant he runs that resides a short distance down Dorchester Avenue, will remain in operation.
The address for Ashmont Grill is 555 Talbot Avenue, Dorchester, MA, 02124. Its website can be found at https://ashmontgrill.com/
Copyright Boston - Boston's Hidden Restaurants