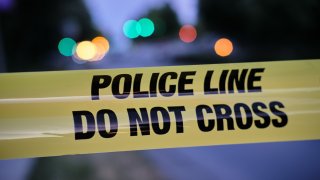 A husband and wife were found shot dead Thursday at a New Hampshire home, and authorities suspect the man shot the woman, then killed himself.
The bodies were found at a residence on Bonnie Brae Drive, according to a news release from the New Hampshire Attorney General's Office, Alstead police and New Hampshire State Police.
The woman and man were identified as Alicia Lawlor and her husband Steven Lawlor. The medical examiner's office found that Alicia Lawlor, 42, was killed by a single gunshot wound and that Steven Lawler, 56, killed himself by a single gunshot wound, authorities said.
"Although the investigation into the circumstances surrounding this incident remains active and ongoing, based on evidence gathered to date it has been determined that Steven Lawlor shot and killed Alicia Lawlor, and then shot and killed himself," authorities said in a statement.
Authorities were called to the home about 7:18 p.m. when a 911 caller reported a shooting, officials said. It wasn't immediately clear who called police.
Alstead, which has a population of about 2,000, is located in southwestern New Hampshire, about two hours northwest of Boston.
If you or someone you know is experiencing domestic violence, contact the National Domestic Violence Hotline by calling 1-800-799-SAFE (7233), visiting www.thehotline.org or texting LOVEIS to 22522.