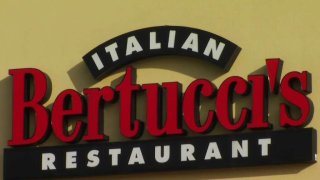 Bertucci's turned 40 last year, and to celebrate the restaurant is rolling back prices to the 1980s for participating dates this summer.
For four days in July, the authentic Italian restaurant will serve a special menu of three pasta dishes, five brick-oven pizzas, a cannoli and more for up to 75% off.
The deal will be offered July 6, 7, 13 and 14 for dine-in customers only. Prices range from $2.25 to $6.95 for over 10 menu items.
Founded in 1981 in Somerville, Mass., Bertucci's has 50 locations, 26 of which are located in Massachusetts. The discounted July prices will be offered at all locations.
The limited-time deal is "our way of saying thank you for over 40 years of local community support," the restaurant said on its website.