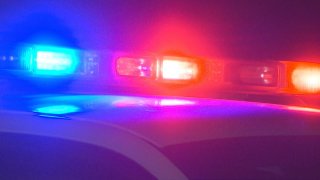 Authorities are investigating after a body was found floating in the Taunton River in Fall River, Massachusetts, on Thursday.
Around 6 p.m. Thursday, Fall River police and emergency medical services were called to the shore of the Taunton River near Atlantic Avenue, the Bristol District Attorney's Office said. Bystanders reported they had located the fully-clothed body of a man floating a short distance offshore.
Police were able to recover the body and identify the man as 64-year-old John Boday of Fall River. He was pronounced dead at the scene by emergency medical personnel.
No foul play is suspected, the district attorney's office said.
The matter is being investigated by state and Fall River police.
No further details were released.