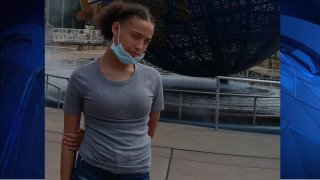 Police say they have safely located a Boston teen who had been missing since last Tuesday.
The Boston Police Department said Sunday that 15-year-old Keyana "KJ" Jackson was found safe. Police did not provide any additional details.
Jackson had last been seen on May 17 in the area of Charlestown High School, and Boston police issued a missing person alert on Saturday asking for the public's help in locating the teen.