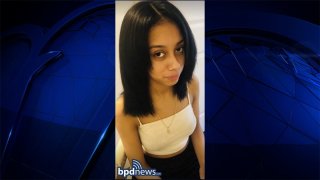 Police in Boston say they have safely located a teenager who was reported missing from Dorchester.
Janira Perez, 14, had last been seen around 10:30 p.m. Saturday on Cunard Way, the Boston Police Department said Monday.
Police shared her photo on Twitter shortly after 4:30 p.m. asking for the public's help finding the teen.
Less than four hours later, police shared the update that Perez was found safe.