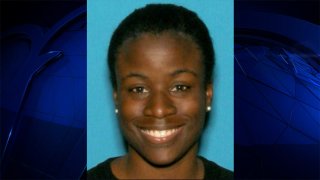 A woman from Cambridge, Massachusetts, who had not been seen since the weekend has been safely located, police said Friday morning.
Cambridge police asked for the public's help on Thursday in locating 34-year-old Toni Napoleon, who had last been seen around 4 p.m. on Sunday.
Napoleon was described as being about 5'4 and 173 pounds with a dark complexion, short hair and brown eyes.
When Napoleon was last seen, she was wearing a shiny jacket with a fur collar, a blue scarf and a skirt. She was carrying a black handbag.