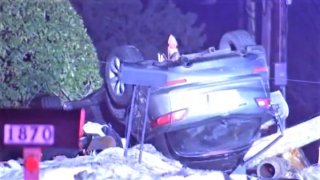 A car rolled over and hit a utility pole in a crash Friday morning in Stoughton, Massachusetts.
Stoughton police were called for the crash at 12:04 a.m. in the area of Central Street and Mill Street. It was not immediately clear if anyone was injured.
No further information was immediately available.