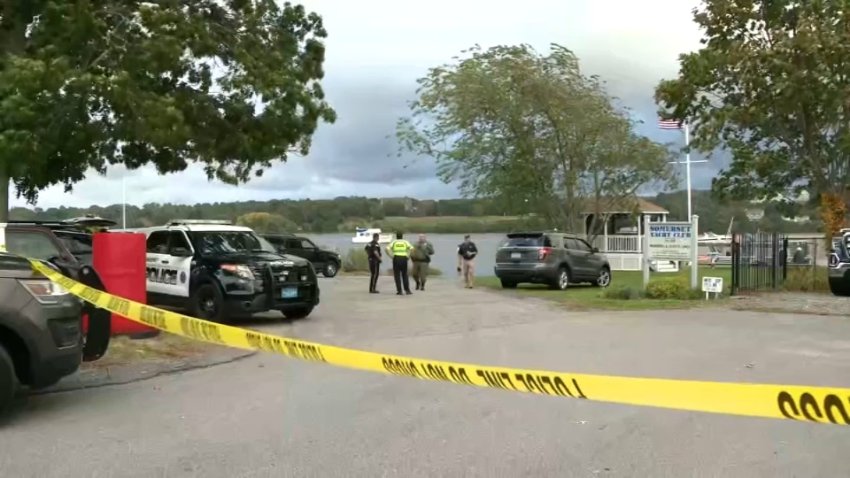 Authorities searching the Taunton River in Somerset, Massachusetts, have recovered the body of a man who went boating Friday night and never returned.
The Somerset Fire Chief confirmed in a statement the man's body was recovered around 11 a.m. Sunday as the result of their coordinated search involving multiple public-safety agencies.
The man's name has not been released.
The search began around 10:30 a.m. Saturday when the Somerset Harbor Master alerted the town's fire department that a man had taken a dinghy onto the river from the Somerset Yacht Club on Gay Street at about 5 p.m. Friday, but had not yet returned.
Fire officials then discovered the man's car was still parked in the club lot Saturday morning, prompting them to activate a task force that included Somerset police, drone teams, the harbor master, marine units, environmental police, and the U.S. Coast Guard. Massachusetts State Police were also assisting.
On Saturday, first responders conducted a coordinated grid search on the water from the Charles M. Braga Jr. Memorial Bridge to the Town of Dighton, the fire department said.
Sunday, state and environmental police led multiple agencies in conducting a side-scan sonar operation. The state police air wing identified an area of interest about one-quarter mile south of Pratt Avenue, and the man's body was then recovered around 11 a.m.
Local
In-depth news coverage of the Greater Boston Area.
Further details are not being released at this time, the fire chief said, pending the determination of the cause of the death, and a positive identification from the Office of the Medical Examiner.