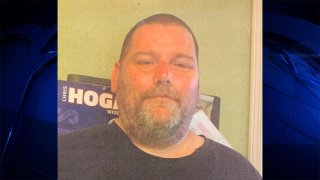 A 46-year-old man, missing since Friday, has been found and returned to his group home safely, police in Dartmouth, Massachusetts, said Sunday evening.
Dennis Darbyshire had last been seen leaving his group home in Dartmouth on a motorized lime-green scooter, local police said Sunday.
Darbyshire is described as 5-foot-11, weighing about 280 pounds and having brown eyes and light brown hair.
Because he left without his medication, police said, there was concern for his well-being.
A family member told police that Darbyshire likes to visit casinos.
Anyone with information on his location is encouraged to contact Dartmouth police at 508-910-1700.