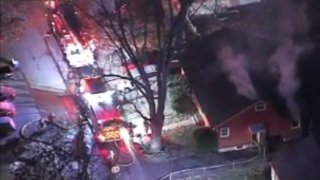 A two-alarm house fire broke out at 49 Hilltop Road in Dracut, Massachusetts, on Friday morning.
The road was closed while firefighters worked to douse the flames. There was no immediate word on whether anyone was injured.
Our redesigned local news and weather app is live! Download it for iOS or Android — and sign up for alerts.
No further information was immediately available.