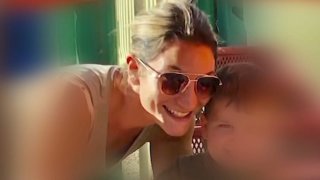 The Duxbury, Massachusetts, mother who is accused of killing her three young children earlier this year has been transferred to Tewksbury Hospital, according to a new report from the Boston Globe.
Lindsay Clancy — whose defense attorney claims that an overmedication of prescription psychiatric drugs led to homicidal and suicidal ideation — is believed to need extended mental health care by doctors at Tewksbury, the Globe reported, citing court records, her lawyer and prosecutors.
Clancy was a patient at Brigham and Women's Hospital when she pleaded not guilty to first-degree murder charges in February. She was transferred to Spaulding Rehabilitation Hospital by March 23, according to the Globe, and has since been taken to Tewksbury.
It's not clear exactly when the transfer to Tewksbury happened.
Clancy is accused of tying exercise rope around each of her three children's necks for several minutes, then cutting herself and jumping out a window while her husband was running a pair of errands she'd arranged — all after seeing how long he would be out of the home.
"She planned these murders, gave herself the time and privacy needed to commit the murders and then she strangled each child in the place where they should have felt the safest, at home with their mom," Plymouth Assistant District Attorney Jennifer Sprague said.
Clancy pleaded not guilty, and her lawyer, noting that the suicide attempt left her unable to walk, said what happened "clearly was a product of mental illness," and asked that she be kept in a medical facility while she recovers.
"This is not a situation your honor that was planned by any means," the lawyer said.