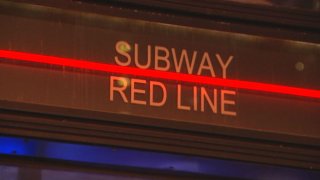 A man suspected of exposing himself to MBTA riders at Cambridge's Harvard Square Station on Sunday bit an officer trying to arrest him, officials said.
The 39-year-old sent the officer to the hospital with the bite, which broke his skin, MBTA Transit Police said Monday.
Officers were called about the harassment and lewd conduct about 3 p.m., police said. They didn't identify the man who was arrested.