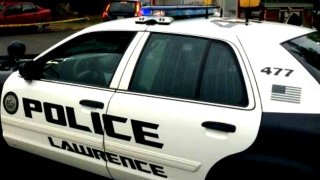 Authorities are investigating a man's death after he died while being held in a cell at Lawrence Police Department Headquarters early Saturday morning.
Christian Marte-Martinez, 25, of Lawrence, was put into a cell at 1:15 a.m. after being arrested earlier in the night, according to a statement from the Essex County District Attorney's Office.
Marte-Martinez was found unresponsive less than four hours later, around 5 a.m., the DA's office said. He was transported to Lawrence General Hospital where he was pronounced dead.
Authorities have not said why Marte-Martinez was in police custody, or how he died.
An investigation into the man's death is active and ongoing.