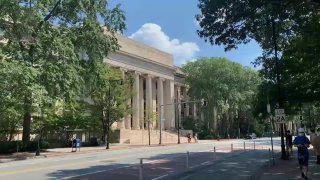 Two Massachusetts schools have landed on the list of top "dream schools" among students applying for college and their parents.
The Princeton Review surveyed 12,225 college applicants and parents about their dream schools, and found the Massachusetts Institute of Technology to be the top dream school among applicants. Harvard University clinched the number 3 spot on the list.
Parents, on the other hand, chose Harvard above MIT. Princeton University in New Jersey was the number one pick for parents. Harvard landed at number 3, and MIT came in at number 5.