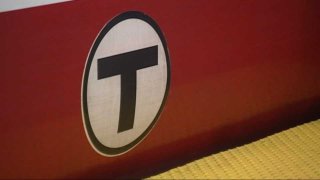 One corrective action plan down, 37 to go. MBTA officials announced Thursday that the Federal Transit Administration last week approved the closeout of one of the 38 corrective action plans required to address the widespread problems investigators flagged, marking the first time that has happened since the FTA launched its safety management inspection last year.
Federal overseers closed the book on the T's failure to keep a Green Line "work train" used for power and track maintenance functional now that two such trains are back in action, said MBTA Chief of Quality, Compliance and Oversight Katie Choe.
"Maintenance of way uses these trains to efficiently complete track and power repairs on the Green Line, and they have successfully put them back into maintenance service, so we are using these work trains now," Choe said. Both trains are "at the end of their service life," Choe said, and will be replaced by new vehicles that have already been procured but are likely "18 months or more out."
Safety subcommittee member Robert Butler asked Choe during the meeting how old the work trains are. She said they are "quite old" and would need to double-check to find an exact answer.
"We know they're really old," Butler replied. "We'll just say that." Choe said the corrective action plan, or CAP, closeout will soon show up on a new online dashboard the MBTA launched to give riders a sense of how far along the agency is in fixing the myriad safety and reliability issues that drew federal attention. And for at least the foreseeable future, the Green Line work trains will remain the only completed CAP.
"I think it's going to be a while before we get any more, so that will probably stay fairly static for a while, but it'll be nice to report," she said.
Copyright State House News Service