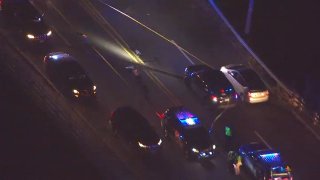 A pedestrian was flown to a Boston-area hospital after being hit by a vehicle Friday in Tewksbury, Massachusetts.
Police responded to the crash on Main Street shortly after 5 p.m. The pedestrian was suffering from serious injuries.
A medical helicopter took the victim to a trauma center in the Boston area.
The driver remained at the scene.
The cause of the crash is under investigation.