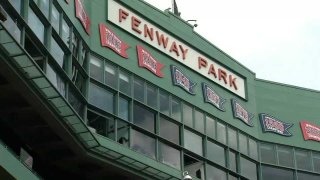 The Red Sox announced that tickets for Opening Day and all games through June 4 will go on sale Friday, along with a series of special events planned for April and May.
It's been a tough offseason for the team, which lost fan favorites Xander Bogaerts, J.D. Martinez and Nathan Eovaldi but retained star third baseman Rafael Devers by signing him to a massive 11-year, $331 million extension. A week after the Devers signing, shortstop Trevor Story underwent elbow surgery, which could keep him out for up to six months.
Then over the weekend, Red Sox owner John Henry and chief baseball officer Chaim Bloom were booed at the team's "Winter Weekend" event in Springfield. And that came after Henry was booed by fans at the Winter Classic at Fenway earlier this month.
Boston is scheduled to open the 2023 regular season at Fenway Park on Thursday, March 30 against the Baltimore Orioles.
Single-game tickets start at $20, and the team said tickets are available in all seating areas.
Along with announcing the date when tickets go on sale, the team announced seven special events and giveaways for April and May games:
On March 30, all fans will receive a Red Sox schedule magnet.
On April 3, the first 7,500 fans through the gates will receive a Carita "11" jumbo necklace.
On April 14, the first 7,500 fans will receive a City Connect belt bag.
On April 17, all fans will receive a "Boston Strong 617" T-shirt in honor of the 10-year anniversary of the 2013 Boston Marathon.
On May 2, the first 7,500 fans will receive a Pedro Martinez T-shirt.
On May 12, there will be a postgame drone show, featuring 200 drones performing over the ballpark.
And on May 31, the first 7,500 fans will receive a 2013 World Championship bobblehead.
Tickets can be purchased starting at 10 a.m. Friday at redsox.com/tickets.