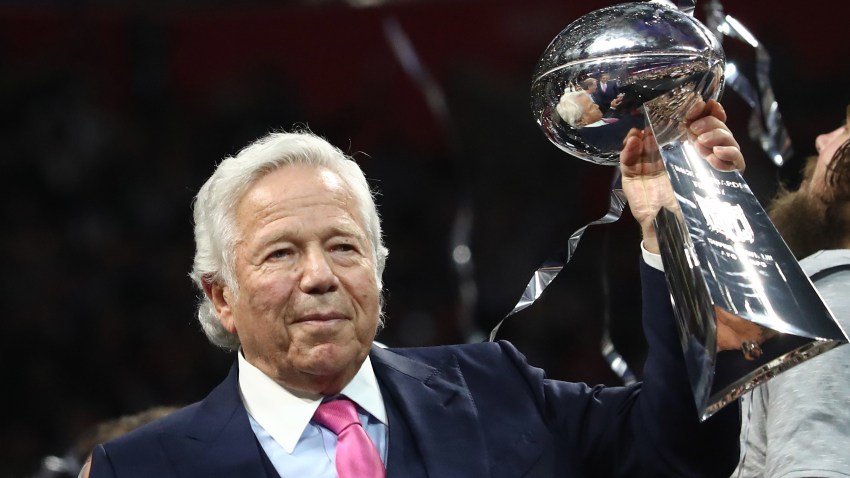 Donald Trump's connection with Robert Kraft and the New England Patriots goes way back.
Local
In-depth news coverage of the Greater Boston Area.
The U.S. President and Patriots owner have run in the same social circles for many years and are good friends, while Tom Brady has been golf buddies with Trump for years and once showed support with a "MAGA" hat in his locker.
On Monday night, Trump and Kraft added to their public relationship, even as Kraft has largely kept a low profile amid being charged with soliciting prostitution in February. Kraft sat at the same table as President Trump as the Trump administration met with Sheikh Tamim bin Hamad al-Thani, the Emir of Qatar, for a dinner in Washington, D.C.
that's patriots owner robert kraft (!) at the same table as the president at tonight's dinner for the emir of qatar pic.twitter.com/iDvKyNR9id — Justin Sink (@justinsink) July 8, 2019
According to The New York Times, Trump is eager to do business in Qatar, one of the wealthiest nations in the world. To court the oil-rich nation, Trump invited more than 40 American business leaders, including Kraft, to Washington.
Click here to download the new MyTeams App by NBC Sports! Receive comprehensive coverage of your teams and stream the Celtics easily on your device.
Copyright NBC Sports - Boston