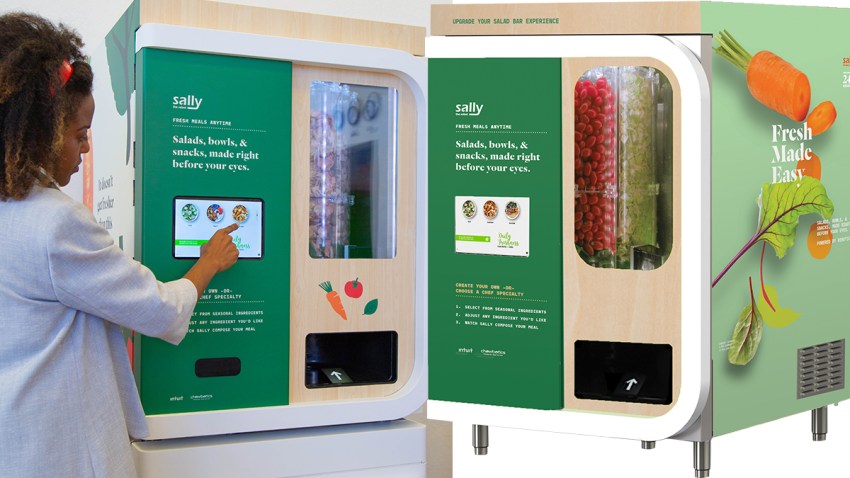 A robot will soon be serving up salads to students and faculty at the College of the Holy Cross in Worcester, Massachusetts.
"Sally the Robot" will make its debut Sept. 3 in the Hogan Campus Center.
Created by Silicon Valley-based food robotics company Chowbotics, Sally will eventually offer custom meal options of up to 22 ingredients which will include pre-programmed salads, grain bowls and breakfast bowls. For now, Sally will serve salads, with the bowls to be added at a later date, according to the company.
Local
In-depth news coverage of the Greater Boston Area.
"We're thrilled to help Holy Cross provide health, forward-thinking food service options for their students," founder and CEO of Chowbotics Deepak Sekar said in a news release. "Sally will bring nourishment day and night to those studying, visiting or working at Holy Cross."
Sally is the nation's first fresh food robot, according to Chowbotics and will also debut at Western Reserve University in Cleveland and the University of Guelph in Canada.