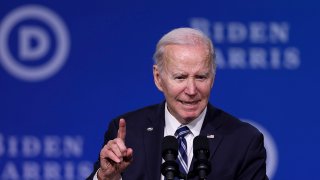 President Joe Biden is expected to travel to Poland this month to mark the anniversary of Russia's invasion of Ukraine, according to three people familiar with the planning.
Current planning underway is for Biden to visit Poland near the end of February, the sources told NBC News. The sources noted that the trip is not final until the White House announces it and that the plans could change.
A spokesperson for the National Security Council declined to comment.
It was not immediately clear whether additional stops would be added to the trip.
Read the full story at NBCNews.com.