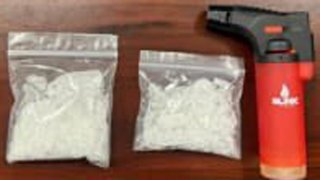 A South Florida couple accused of drug trafficking were found riding in a stolen car with crystal meth in a baby's diaper bag, police said.
Jandry Placeres, 31, and Karla Martinez Atencio, 25, were arrested Monday on charges including drug trafficking, automobile theft and child neglect, Doral Police officials said.
An arrest report said a officer spotted the couple in a van that had been reported stolen last week in Hialeah.
Inside the van were the driver, Placeres, Atencio, and Atencio's 14-month-old child, the report said.
According to police, Atencio had 42 grams of crystal meth that was kept in the child's diaper bag.
Placeres and Atencio were arrested, and the child was released to another family member.