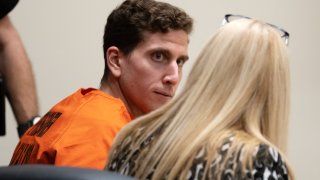 Prosecutors are seeking data from major tech firms, social media platforms and retailers in the ongoing investigation into Idaho murder suspect Bryan Kohberger, recently filed court documents revealed.
The prosecution is asking for information from Apple, Amazon, Google, DoorDash, Meta, SnapChat and Tinder as well as Walmart and KA-BAR knives, court search warrant applications showed.
Kohberger has been charged with killing four University of Idaho students in a home not far from the Moscow, Idaho, campus late last year.
For more on this story, go to NBC News.