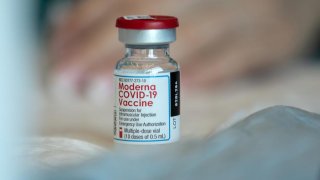 The COVID-19 vaccine made by Cambridge biotech Moderna Inc. will be reviewed on April 30 by the World Health Organization for possible emergency listing, according to a report by Reuters.
The review would be a precursor to the international agency making a final decision on the vaccine between one and four days later. Approval for emergency listing "is a signal to national regulatory authorities on a product's safety and efficacy," Reuters said.
So far, WHO has given emergency listing to the coronavirus vaccines made by Pfizer Inc., Johnson & Johnson and AstraZeneca.
More on this story from Boston Business Journal
Copyright Boston Business Journal