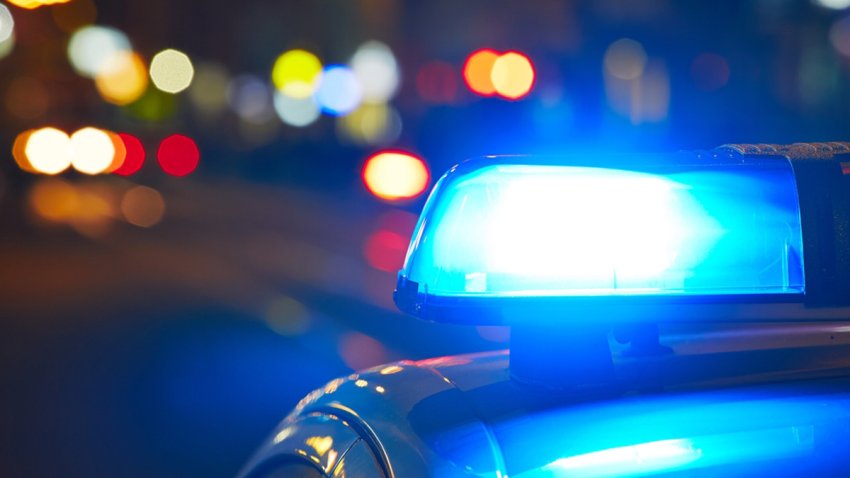 Three Massachusetts State Police vehicles were hit within an hour of each other in separate incidents Monday night, leaving two troopers and one other person with injuries, authorities said.
The first incident occurred at Route 24 northbound in West Bridgewater just after 10 p.m, after a state trooper pulled over a vehicle. At that time, a third vehicle — a 2018 Tesla Model 3 sedan — struck the cruiser from behind, police said.
According to a preliminary report, the impact pushed the cruiser into the car that had been pulled over, sending a woman inside to the Good Samaritan Hospital with minor injuries.
The state trooper suffered minor injuries when he dove over a guardrail to avoid being hit.
About an hour later, a trooper suffered serious upper-body injuries in an incident that took place on the Massachusetts Turnpike eastbound in Warren.
In that incident, troopers assigned to two cruisers were working with a tow company to winch out a vehicle that had gone off the highway, state police said.
The troopers were walking toward their cruisers when a rented 2019 Subaru Outback failed to switch lanes and struck the rear of one of the vehicles, police said, causing major damage and pushing it into one of the troopers. The trooper was thrown to the roadway and sustained serious injuries, police said.
Local
In-depth news coverage of the Greater Boston Area.
The Subaru also struck the second cruiser, causing minor damage.
The trooper thrown to the ground was treated at UMass Medical Center in Worcester and later released. He is expected to be on injured leave for several weeks.
The scenes of both crashes are under investigation.