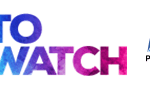 For Americans, Friday in Pyeongchang is full of questions:
Can Mirai Nagasu, Bradie Tennell and Karen Chen recover from a disastrous opening night in the women's individual figure skating competition? Can 35-year-old Shani Davis turn back the clock and deliver one more golden performance in his signature event? If the best hockey players in the world were in the Olympics, would Team USA still be playing?
Here are the events you need to see over the next 24 hours in Pyeongchang:
Russians Alina Zagitova and Evgenia Medvedeva Battle for Gold
Heading into the women's individual figure skating competition, most people thought a Russian would win. Halfway through, the question is, which one?
Local
In-depth news coverage of the Greater Boston Area.
Eugenia Medvedeva won the last two world championships, and was expected to win gold in Pyeongchang. But after the short program, she trails 15-year-old teammate Alina Zagitova, who dazzled with a record-setting 82.92-point performance. Medvedeva's routine earned 81.61 points, good for second place. Both Russian athletes are competing as Olympic Athletes from Russia, because Russia is not allowed to compete as a team due to a doping scandal.
If Zagitova keeps the top spot, she'll become the second youngest woman to win figure skating gold. Tara Lipinski was also 15 when she won the gold medal at the Nagano Olympics, but Zagitova is 25 days older than Lipinski was on Feb. 20, 1998.
The Americans will try to play spoiler, but they'll have to recover from a disastrous night during the short program. Mirai Nagasu, who became only the third woman to land a triple axel in Olympic history earlier in the Pyeongchang Games, fell when she tried the jump on Tuesday. Her teammate Bradie Tennell fell on a triple lutz to triple toeloop combination, while Karen Chen placed a hand on the ice to brace herself coming out of a triple lutz. Nagasu, Chen and Tennell finished ninth, 10th and 11th.
The combined scores in the two programs will determine the medals.
How to Watch: Watch live during NBC's primetime coverage beginning at 8 p.m. ET Thursday or on digital platforms right here.
In Shani Davis' Signature Event, Netherlands Expected to Dominate
The 1000-meter sprint is Shani Davis' event. He won gold medals in the event in 2006 and 2010. His world record time of 1:06.42, set in 2009, still stands.
But it's been nearly a decade since Davis, one of America's greatest speedskaters ever, turned in those record-setting performances. Does the 35-year-old have one magical performance left?
The favorite is not Davis but Kjeld Nuis of the Netherlands, the gold medalist in the 1,500-meter last week and winner of two world titles in 2017. Nuis made his Olympic debut in Pyeongchang.
In fact, Davis isn't even America's best hope. Joey Mantia is considered America's contender. Mantia finished 8th in the 1500-meter last week, and edged out Davis in the Olympic qualifying race in January.
How to Watch: Watch live on NBCSN at 5 a.m. ET or on digital platforms right here.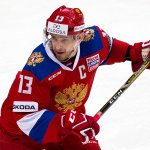 "Red Machine" Battles for First Medal in 16 Years
When NHL players started competing in the Olympics, it was a boon for many countries.
Superstar goaltender Dominik Hasek led the Czech Republic to gold in 1998, the first Olympics with NHL players.
Mario Lemieux, Eric Lindros and Chris Pronger played on Canadian teams, and the country won gold in three of the last four Olympics.
Teemu Selanne led Finland to medals in three consecutive Olympics.
But it hurt the Russians, who managed a silver in 1998, a bronze in 2002 and nothing since.
Now, with the NHL out of the Olympics, the Russians are looking to get back in the medal race — even if they can't compete under their own flag. Playing as the Olympic Athletes from Russia because Russia is not allowed to compete as a team due to a doping scandal, the Russians have reached the semifinals. A win against Czech Republic will clinch at least a silver medal. Two more wins will give the Russia its first gold since it played as the post-Soviet Unified Team in 1992.
The Czech Republic knocked out the United States in the quarterfinals, 3-2. Canada, going for its third consecutive gold medal, faces Germany in other semifinal.
How to Watch: Watch OAR vs. the Czech Republic live at 2:40 a.m. ET on Friday on NBCSN or on digital platforms right here. Watch Canada vs. Germany live at 7:10 a.m. ET on Friday at on NBCSN or on digital platforms right here.
Gold Medalist Diggins Is the Pride of Stratton, Vermont
Jessie Diggins will bring Olympic gold back to Stratton, Vermont, after surging to a win in the sprint with teammate Kikkan Randall, ending a long U.S. medal drought in the sport.
"I felt like this coiled spring that just, like, came loose on that last 100 meters," Diggins said on NBC's TODAY Show. "I had so much energy. When you have someone that you care about so much waiting for you at the finish, you are never going to give up — ever!"
Diggins is from Minnesota, but works with Stratton Mountain School students and campers as a mentor. Many of those young athletes are now eager to hear Diggins' stories from the Winter Games.
"Now that she's accomplished that, it's setting the standard higher for everybody else," student May Chalmers said. "It's making it seem more attainable and possible moving forward, and that's certainly motivational in training."
For NBC10 Boston reporter Jack Thurston's full story on Diggins' Stratton connection, click here.
How the Silver Medal Has Changed Luger Chris Mazdzer's Life
Chris Mazdzer of Pittsfield, Massachusetts, made history when he won a silver medal in luge, becoming the first American to ever win an Olympic medal in that event.
"I lost it. It's still a blur," Mazdzer said a week after his victory. "Everyone's like congratulating me and, uh, it was surreal."
Pyeongchang marked the third Olympics for Mazdzer, and before the competition he thought it might be his last.
"I was falling out of the top ranks, but this changes everything," he said with a smile.
Mazdzer takes great joy in walking around the public areas in Pyeongchang, mingling with fans, letting people see his silver medal, and posing for photos.
See Your New England Olympians in Action