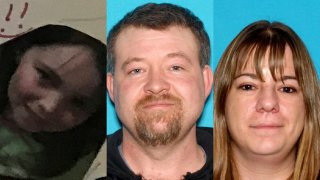 Maine State Police say a missing 3-year-old that prompted them to issue an Amber Alert on Friday morning has been found safe.
State police said around 6:40 p.m. that Audrey Laferriere had been found safe, about two hours after issuing the Amber Alert.
Police had said the girl might be endangered and was believed to be with her parents, who were last seen in Van Buren, Maine, Thursday night. The girl's mother lives in Van Buren and the father lives in Chester, which is near Lincoln.
No further information has been released by police.
It was only the third Amber Alert in Maine since the system went into effect in December of 2008. The children were safely located in each of those cases. 
The Associated Press contributed to this report.