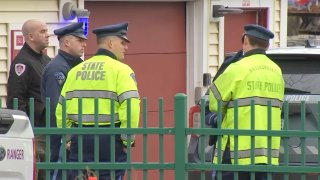 Massachusetts State Police said they recovered a body from the Charles River on Thursday afternoon and an investigation is underway.
The deceased person was identified as 55-year-old Tale Assalif of Cambridge, state police said Thursday evening. He was reported missing Wednesday after not showing up to work, last being seen by family members Tuesday.
Police said they were notified around 12:30 p.m. of "an apparent deceased body in the Charles River." They said the state police Marine Unit responded and recovered the body, which was brought to the shoreline in the area of the Boston University Sailing Pavilion.
State police detectives from the Suffolk District Attorney's Office and the State Police Crime Scene Services Section have responded to the scene and have begun an investigation.
According to state police, there were no external signs of trauma or violence. An autopsy will be conducted by the Office of the Chief Medical Examiner of Massachusetts.