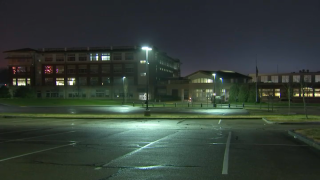 A boy was hit by a car while walking on an access road on the Beverly High School campus in Beverly, Massachusetts on Wednesday, according to police.
Police and firefighters responded to the school on Sohier Road around 3:30 p.m. The child, who police say is a middle school student, was taken to a local hospital and is in stable condition.
The driver stayed on scene and is cooperating with police. No charges are expected, police said.
"Our thoughts are with our student, and we wish him a full and speedy recovery," district Superintendent Suzanne Charochak wrote in a media release.
No other details were immediately available.
This is a breaking story. Check back for updates.