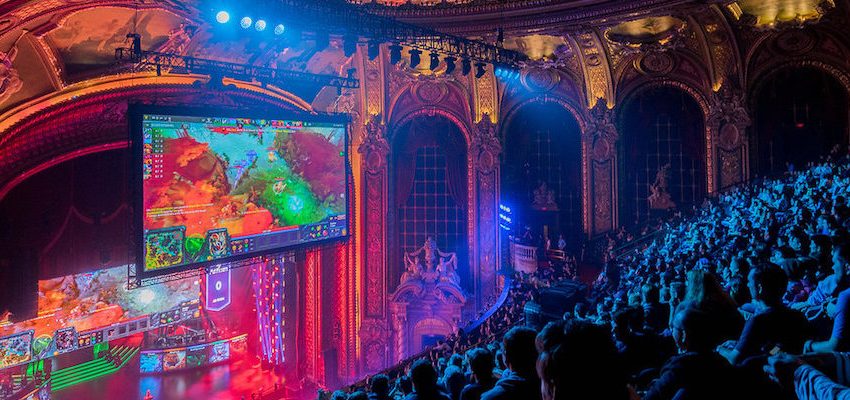 As competitive video gaming becomes more mainstream, a new economy is emerging to support the esports ecosystem. Just ask Nicholas "Shifty" Travis.
Since November, Travis has been working as a full-time coach for Team Dignitas, a professional esports team owned by the Philadelphia 76ers for which he focuses on the popular game Overwatch. When he's not coaching for Dignitas, he brings in extra income by offering Overwatch coaching to anyone who's willing to pay $20 an hour, which is made possible through an esports coaching platform called Gamer Sensei.
"When I'm not working for my Team Dignitas, I try to help other players raise their game," said Travis, who estimates he has helped over 75 students so far. "I've actually had a couple of students surpass my expectations, and it's always a thrill to see that."
Local
In-depth news coverage of the Greater Boston Area.
Gamers are now spending "many thousands of dollars" on Gamer Sensei to train with coaches (or senseis) like Travis, according to Gamer Sensei COO Jim Drewry.
"We have coaches that are going to make pretty tidy incomes this year."
"We have coaches that are going to make pretty tidy incomes this year," Drewry told BostInno. "I would say the maximum range runs from many tens of thousands of dollars a year to potential low six figures, depending on the coach is doing."
That high volume of money running through Gamer Sensei's platform and other signs of traction have prompted investors to pour more money into the Boston startup, which previously raised a $2.5 million seed round last year. On Wednesday, the company announced it has raised a new $4 million round from a group of venture capital firms, including lead investors Cambridge-based Accomplice and Norwood-based Advancit Capital.
Gamer Sensei's latest investment is another sign of investors' growing interest in the esports market, which brought in $892 million in revenue last year and is expected to reach $1.1 billion in 2018, according to research firm Superdata. One of the largest signs from this year is when it was announced in July that New England Patriots owner Robert Kraft and New York Mets COO Jeff Wilpon bought their own "Overwatch" teams.
The company, which has 11 employees, plans to use the new funding for marketing and product development, the latter of which will include new software that helps PC gamers share a stream of their gameplay as a way to receive better coaching. It will also help the company expand the number of games it supports, which already includes popular competitive titles like Dota 2, Hearthstone and Counter-Strike: Global Offensive.
Drewry, a former Warner Bros. Games executive, said Gamer Sensei now has tens of thousands of users and "many hundreds" of active coaches, the latter of which includes a number of top competitive players. To ensure a quality experience for users, Drewry said the company has a selective application process for coaches, which is aided by user referrals.
Gamer Sensei was founded last year by William Collis, Rohan Gopaldas and Jiapeng Ji after Collis after experiencing their own frustrations with losing matches in "Hearthstone" and not having a clear way to improve their skills in a time-efficient manner.
"One thing I think we're all excited and proud of is we're creating livelihoods for people."
"One thing I think we're all excited and proud of is we're creating livelihoods for people," Gopaldas said. "They're able to monetize a skill that before was really hard to monetize. We'll get notes from senseis that [say], 'hey, I'm no longer doing my day job — I'm doing this full-time, and that's really exciting for us."
The ability to make money from being a video game coach will further help legitimize esports in the mainstream, Drewry added.
"Generally, their friends and family and social circle don't get it," he said. "When they start to earn a living doing it, something clicks."
For Travis, the Overwatch coach, having the ability to make money through Gamer Sensei on top of his gig with Team Dignitas means he's able to do what he loves for a living.
"I'm making more right now than I was as a child support officer, and that's fantastic," he said.
Copyright Boston - BostInno