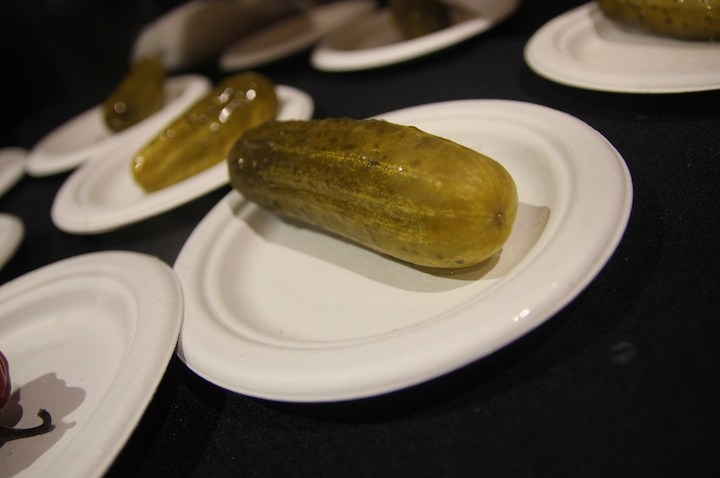 Get pickled! Do you love pickles? Well, this is the event for you!
On June 23, pickle enthusiasts from around the nation will descend on Boston for the second annual Boston Pickle Fair, bringing their spiciest, sweetest, most bread and buttery pickles to the Innovation and Design Building.
In addition to tasting pickle products from over a dozen local and national vendors, attendees can also expect to try some new pickle themed products (ice cream, cotton candy and even pickle beer), play country fair style games, and find family activities kosher for all ages.
Local
In-depth news coverage of the Greater Boston Area.
And pickles won't be the only thing fermenting in the Seaport; guests 21+ can enjoy brews from Down the Road Brewing Co. from the beer garden. Both adult ($10) and child ($2) tickets will go on sale on May 23, 2018 for both the morning (11 a.m. to 2 p.m.) and evening (2:30 to 5:30 p.m.) waves of the event. For more information, visit here!
The post Get pickled: The Boston Pickle Fair appeared first on Caught In Southie.