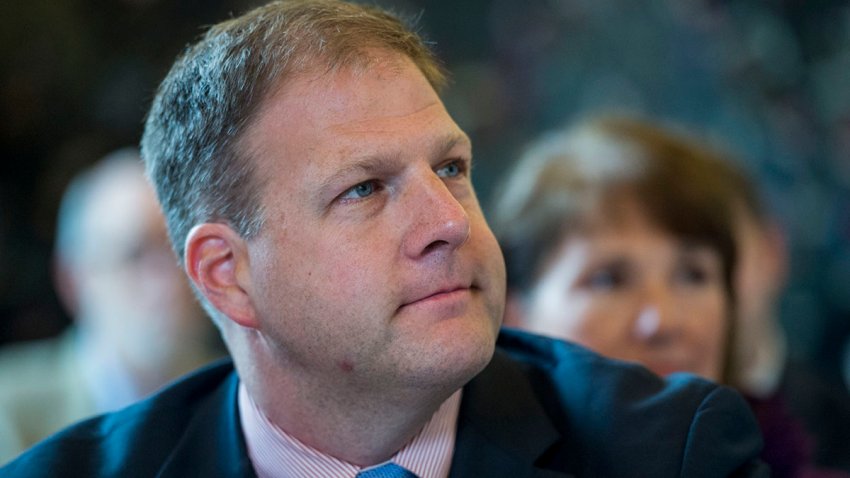 Gov. Chris Sununu said he plans to issue an executive order on Friday requiring all New Hampshire schools to offer at least some in-person learning by March 8.
K-12 schools will be required to provide an in-person option at least two days a week.
"Most schools that are fully remote have been gearing up and preparing for this," Sununu said, noting that only about a half dozen schools haven't returned to at least a hybrid learning model by now.
"It isn't just so kids come back and have a fuller, more robust learning model. It really is for behavioral health and the isolation kids have been dealing with, he said. "There's no doubt allowing these kids -- everyone across the state -- to have an in-person learning model is going to have a beneficial effect for these students."
Sununu said most teachers and school staff won't be eligible for the vaccine until early April, but he doesn't think that should impact whether schools reopen.
"The data is very clear," he said. "There's no reason schools cannot reopen, even without a vaccination."
Over 72,000 people have now tested positive for COVID-19 in New Hampshire, including 461 cases announced Thursday that included partial numbers for previous days. The count also includes others that date back to November. Two new deaths were announced, bringing the total to 1,150.
The average number of new daily cases in New Hampshire continues to be in the 350 to 400 range, and that number has increased slightly in recent days due to outbreaks at the University of New Hampshire and Plymouth State University. Both schools recently decided to go online-only in an effort to keep cases under control.
All campus events at Plymouth State, including athletic competitions, have been canceled, and all gatherings have been limited to no more than six people. On-campus dining services are limited to takeout only, and on-campus students may not visit residence halls where they don't live. All restrictions are in place until at least Sunday.
UNH, which enacted similar restrictions due to a spike in cases there, reported 428 infected students Tuesday and five faculty or staff. Nearly 630 others were under quarantine.
"The good news there is a lot of the students tend to be asymptomatic, but it is creating a real pressure on the university system," Sununu said. "Hopefully it's something we can remedy in a short timeframe."