Follow the hurricane by turning on our tropical storm tracking layer in the app. You can turn on the layer via our interactive radar. Here's how to do it.
1. Select the weather forecast section under our app's weather section or tap the forecast icon at the top right corner of the home page.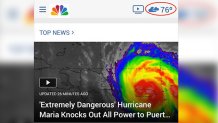 2. Tap the circle with arrows on the map and then tap the layers icon on the top right side of your screen.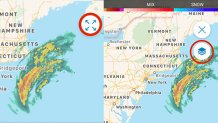 3. Select "Tropical Tracks" under the radar setting for "overlays." Then tap "done."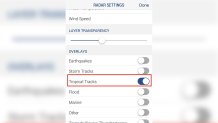 4. Zoom out to see radar activity from off the coast.