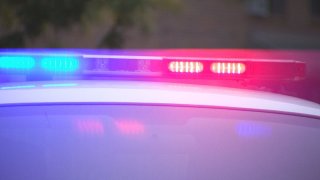 A 30-year-old Massachusetts man is dead after he crashed his car on New Year's Day in Chelmsford, police announced.
Chelmsford police say the Billerica man was driving in the area of 143 Littleton Road around 8:15 p.m. when his car struck two utility poles and rolled over. The man suffered life-threatening injuries in the wreck and was taken by ambulance to Lowell General Hospital, where he later died, police said.
Police did not say what may have caused the crash, and the man's name was being withheld pending notification of family.
National Grid was responding to Littleton Road to repair the broken utility poles, police added.
Police are continuing to investigate the fatal crash, which happened several hours after another fatal crash in Chelmsford. One woman was killed and two others were seriously injured in that two-car crash on Interstate 495 around 1:20 p.m., state police said.