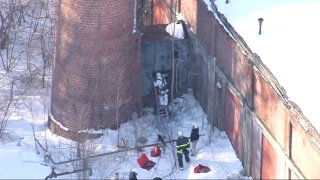 Authorities are investigating the death of a man whose body was found in the steam plant of a defunct psychiatric hospital in Danvers, Massachusetts.
Police and fire crews found the man inside a Middleton Road facility that was a part of the former Danvers State Hospital. Foul play is not suspected.
The identity of the man is being withheld until family can be notified, police said.
The Essex County District Attorney's Office is investigating.